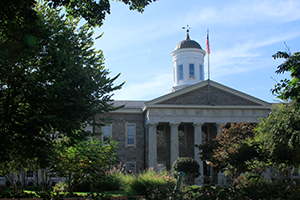 Bruce E. Kauffman, Esquire, extension 12
Jeffrey L. Forman, Esquire, extension 13
Brad E. Kauffman, Esquire, extension 17
Michael T. Jordan, Esquire, extension 19
Laura S. Carnes, extension 11
Firm Administrator, Accounts Payable
Benjamin A. Liska, extension 10
Assistant to Bruce E. Kauffman, Esquire
Contact Kauffman & Forman
Please contact our Towson law firm with questions about your legal issue. Provide as much information as possible regarding your inquiry. While this contact does not serve to establish an attorney/client relationship, it will allow our legal team to begin an assessment of your case.
Directions
From Interstate 95 South to Interstate 695:
Exit #26 (York Road South) from 695

Travel South on York Road

Right at second light at Bosley Avenue (also called Towson By-Pass)

Right at fourth light at Pennsylvania Avenue

406 W Pennsylvania Avenue, last building on right (brown with black shutters) at the corner of Pennsylvania and Highland Avenues.
Free Parking:  Right onto Highland Avenue to park in reserved spaces for Kauffman and Forman clients.